Ho, ho, ho!!
What's Santa bringing you this year? If it's some scrapbooking cash, you'll be pleased to know about my new release, Justine!
I've had this kit stashed away for a rainy day, and because I want to have a few little days off the computer over Christmas, I thought it would be good to release it now.
It was created while I was on a scrapbooking retreat in November. I think having so many traditional paper scrappers around me at the time, influenced some of my creations - which is a good thing :)
Introducing .... Justine:
"Pretty and delicate – the types of items you might find in your mother or grandmother's home. This kit was created full of love, history and appreciation. It reminds me of the thought and kindness that comes from older family members who are wiser and more experienced than you. They have lived rich and full lives, but are still so soft and gentle, and best of all, they take the time to listen to you.
This kit is made up of 12 patterned or textured papers – including one paisley "cut out" paper. It has 45 elements that include journalling cards, ribbons, paper frames, silk flowers, brads and epoxies, floral background overlay, word strips and an inked chipboard heart."
It's available in all my shops from December 24 (just allow the American shops a bit more time to catch up to us, time-zone-wise).
Here are some of the creations my Creative Team have made with it:
Monica
Demetria
Cheryl
Sophie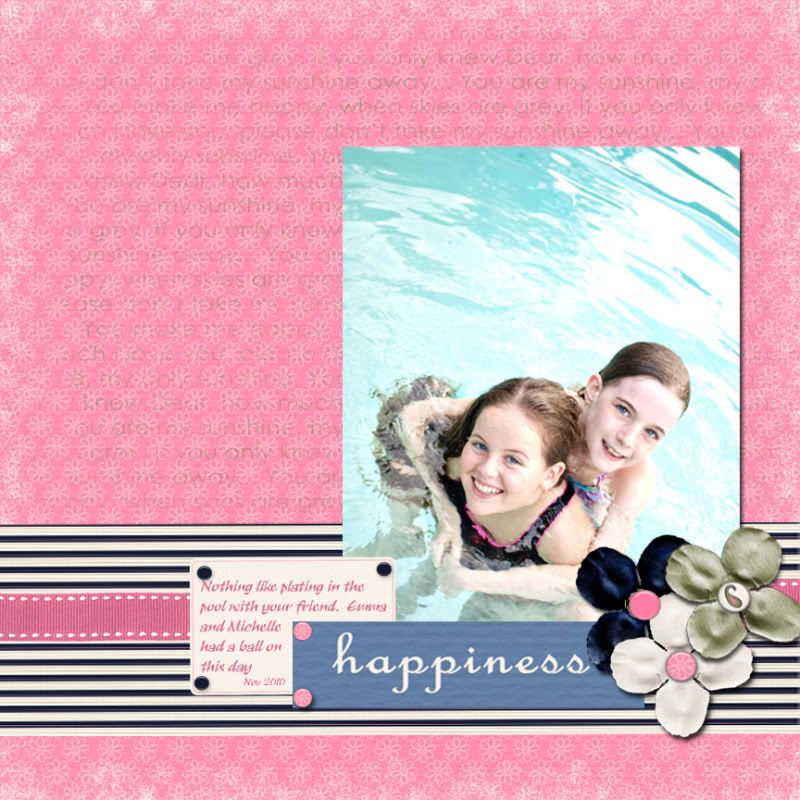 Leanne
Hope you all have a happy and safe Christmas!